Number crunching is not the only way that researchers at C- DRAṢṬĀ get creative……
C-DRAṢṬĀ family members explore their creative side while brainstorming about the theme and content for their website. It was decided to dedicate a page to 'Life at C-DRAṢṬĀ' and to do a doodle art for the word "at". This induced instantaneous and enthusiastic attempts at doodling by the team members which ended in a "homely" depiction of C- DRAṢṬĀ. While we got some great contributions, our ROC, Priya's was voted the best.
Hands behind the scene…..
Many of the artworks used in C-DRAṢṬĀ website are specially designed "gifts" from its well-wishers.
Inner reflections of a young mind: Shots taken by Upasana Law to highlight C-DRAṢṬĀ's mission.
Nandini Dasgupta's ingenuity
Double birthday celebrations and "joining" birthday celebrations….!
A briefing programme for surveyors ends with a spontaneous double birthday celebration as team C-DRAṢṬĀcomes to know that research interns Anindita and Rupsha have their birthdays that day.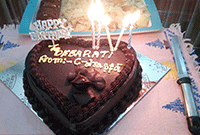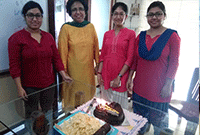 A surprise celebration is organisedby team C-DRAṢṬĀ, to welcome Debarati who happened to take on her new responsibilities as RA on her birthday.
And more……………..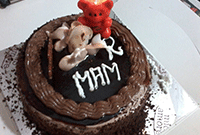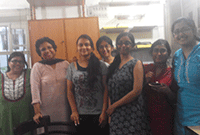 © Copyright 2015 – | Drasta | All Rights Reserved | Powered by