The Board of Trustees, custodian of C-DRAṢṬᾹ's values and mission, consists of representatives from different walks of life, including industry, academia, government and research. Are unified by commitment to research and training for socio-economic development and philanthropic causes.
Sri. Arun Prasad Mallik, Chairperson
Arun Prasad Mallik has extensive experience in the pharmaceutical industry with Alembic Chemicals as a management professional. He is currently active with various philanthropic organizations and is the founding trustee of Sree Sree Radha Rani Trust, a charitable organization.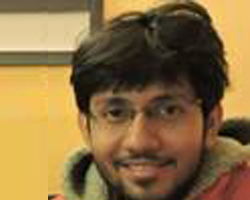 Sri. Abhinandan Sinha, Secretary Cum Treasurer
Abhinandan Sinha, an alumnus of Indian Statistical Institute (ISI), Kolkata, is a researcher in development economics and political economy.An avid reader and keen debater he is interested in developing linkages between governance and socio-economic development through debate, discussion and popular writing.
Dr. A. Dhara, Member
Aparajita Dhara is an academic with graduate and post-graduate teaching, research and field experience in both rural and urban Bengal with the Ministry of Social Justice and Empowerment and with the National Sample Survey Office, Government of India.
Sri. Saurav Sarkar, Member
Saurav Sarkar is bureaucrat with the Department of Revenue, Ministry of Finance, Government of India, Kolkata. He is actively committed to promoting education among the economically distressed. He has background in Economics and special interest in research related to Finance and Financial Markets.

© Copyright 2015 – | Drasta | All Rights Reserved | Powered by